Our new Equine facility is located in Granby Connecticut for in person equine assisted therapy.
WHAT IS EQUINE ASSISTED THERAPY?
EAT is an amazing therapeutic change process in which clients work to resolve personal issues with the assistance of horses. We are certified in EAGALA and also offer modified EAT.
A COLLABORATIVE APPROACH
The Eagala Model incorporates a licensed Mental Health Professional and a qualified Equine Specialist working together with horses and clients as equal partners in an experiential process that empowers life-changing outcomes. 
COMMITMENT TO INNOVATION
Eagala is a revolutionary mental health treatment model incorporating horses who are highly attuned and offer a safe space for clients to discover their answers within themselves. 
A TEAM APPROACH TO TRANSFORMING LIVES
The difference is the Eagala team approach that includes a licensed Mental Health Professional, a qualified Equine Specialist, and horses working together with you, for you. 
HIGH ETHICAL STANDARDS
Eagala's Code of Ethics serves as our global standard to conduct business, and guide practice for all members, providing for the wellbeing and safety of our clients and horses. 
INDOOR AND OUTDOOR FACILITIES
Our large indoor arena allows us to offer sessions year round and in all weather.
MEET THE HORSES!
Ducati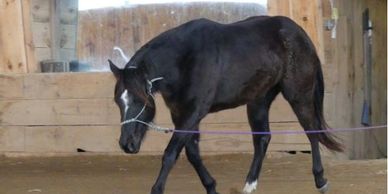 Ducati (Duke) is a dark bay appendix gelding who was born May 4th , 2015 and was purchased as a long yearling. Duke has a big personality and sweet disposition making him easy to love despite his mischievous, troublemaker side. He will continue his training under saddle as well as participate in therapy sessions.
Dixie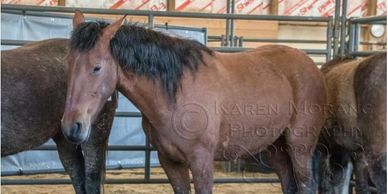 "Double Branded on the Rocks" Dixie formerly known as 5788 from Stone Cabin HMA in Tonopah NV was born in facility on 7/01/2012. She was randomly assigned to Rachel for the 2016 Topsfield MA Extreme Mustang Makeover and placed in the Handling and Conditioning class. Dixie is a great all- around horse and specializes in liberty.
Minna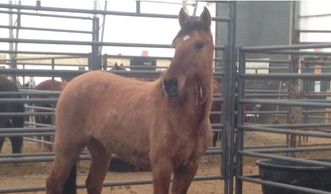 "24 Karat Magic" Minna is a dun mare who was formerly known as 9613. She was round up in Antelope Valley in Wells, NV on February 14th, 2011 at a year old. She was randomly assigned to Rachel for the 2017 W.Springfield MA Extreme Mustang Makeover where they placed 9th overall. Minna is a great all- around horse and specializes in tricks and liberty.
Ruby
"American Beauty" Ruby is a bay mare formerly known as 2460. On January 29, 2015 at 1 ½ years old she was roundup from Lovelock, NV and brought to the Humboldt HMA. Ruby was randomly assigned to Rachel for the 2018 Mustang Magic invite only competition held in Texas. Ruby loves working at liberty and enjoys participating in therapy sessions.
Snips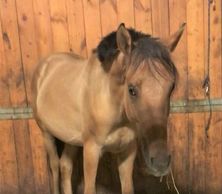 "Señor Carrots" Snips is a dun gelding who was born here at 31 Wells Rd on March 27th , 2019. With no shortage of personality Snips enjoys romping around his paddock, playing with his Jolly Ball, and providing endless entertainment. Once he reaches a certain level of training, he will graduate on to becoming a riding horse and participate in therapy sessions.
Maximus
Maximus aka Max is a 6-year-old gelding standing a whopping 9 hands tall. What he lacks in size he makes up for in personality and cuteness. Max will be around at our barn events and will participate in therapy sessions as well.
Snow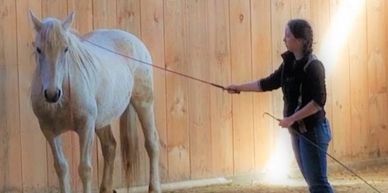 Angusina aka Snow is a 10-year-old grey mustang mare from Devils Garden HMA in California. Snow came to the east coast in mid-April of 2019 and was rescued by All the King's Horses in May with an exceptionally low body condition score. Snow is a beautiful soul who exudes wisdom and kindness. She enjoys liberty work and will continue in training and participate in therapy sessions.